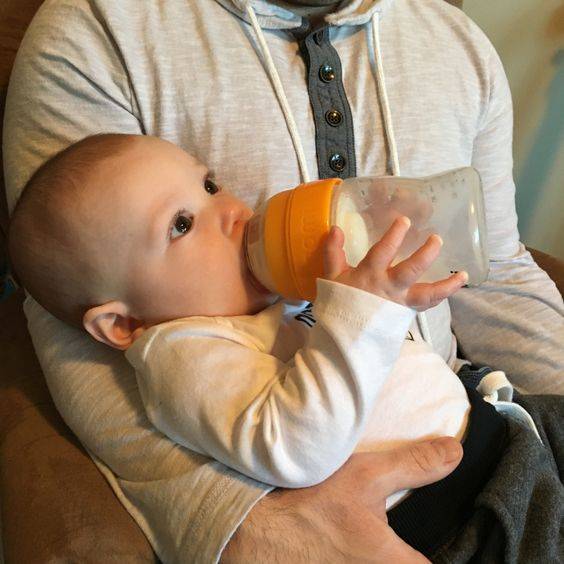 Casey, mum to Linden
"Yoomi bottles are revolutionary. Overall, in all honesty, I would give this bottle a 5-star rating. It does what it sets out to do and more. Ultimately, it is a self-warming bottle (which it does perfectly), but it really hits on all the things that you would want out of a bottle – anti-colic vents to prevent bubbles thus causing gas, creates a proper latch removing possible nipple confusion, and the nipple does not collapse into the bottle like some other bottles do. We do not typically take milk with us when we go out, but we have started to since we received this system. The bottom line is, it is so easy to use, even men can operate and feed the baby. I like to refer to it as 'husband-approved"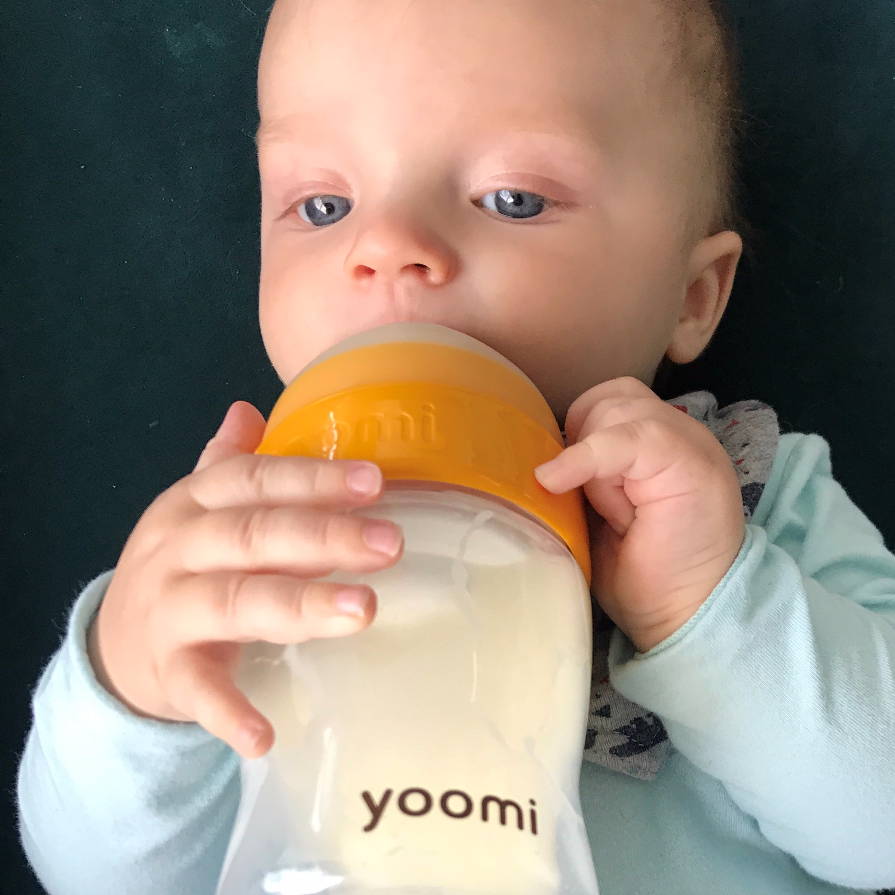 Bonnie, mum to Tyler
"Wow, talk about a game changer!! Super easy transition from breast to bottle. Warm within 60sec, amazing product!!
I go back to work next week & finally feel comfortable knowing my little man will actually drink his BM during the day & know it'll be the perfect temp for him, plus ready in 60sec. I love the bottles & warmers so much I've just ordered the steriliser as it also has a pod recharge setting which will just make the process seamless. Honestly the best baby product I've come across lately. I wish I had this with my first as he never took a bottle & relied 100% on me having to feed him all day/night everyday until weaned at 2 years."
Sydney, mum to Julius Grey
"We are pretty excited we got to try out this bottle warming system made exclusively by yoomi. This British company is rocking this new idea of warming the milk INSIDE the "teat" as they say in England. I also love the size of the bottle, makes it easy for baby Jules to hold it himself."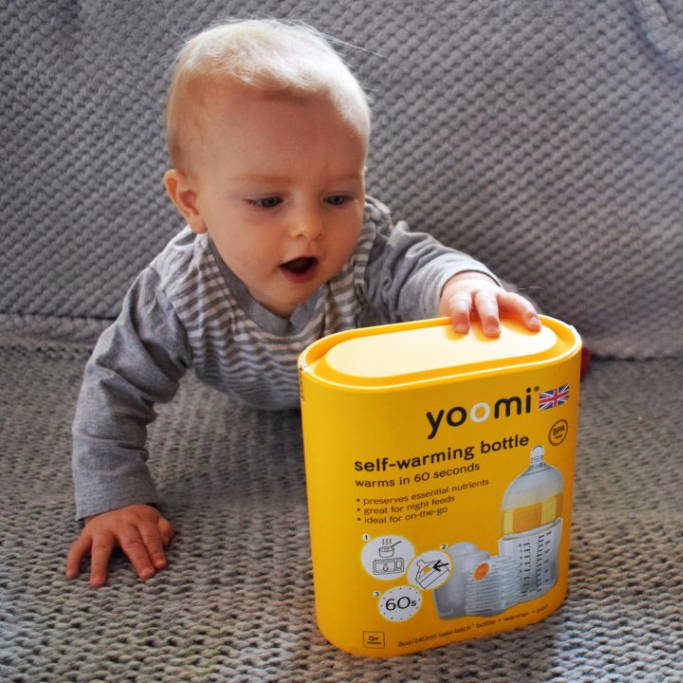 Wendy, mum to Alex
"Any breastfeeding mamas out there struggling to get your baby to take a bottle? Alex has been being a massive pain in the bum over the past few months and screaming his head off every time anyone's tried to give him a bottle, even ones with my milk in (it's the same thing, child!). Anyway, recently we were sent a yoomi bottle to try and it has been a massive game changer. Alex now drinks formula or expressed milk and he'll take it from me, oli, my parents.. whoever! The full review is over on the blog today.. p.s it's also fab for bottle fed babies as it warms feeds to perfect temp in just 60seconds and it's anti colic – hurrah!"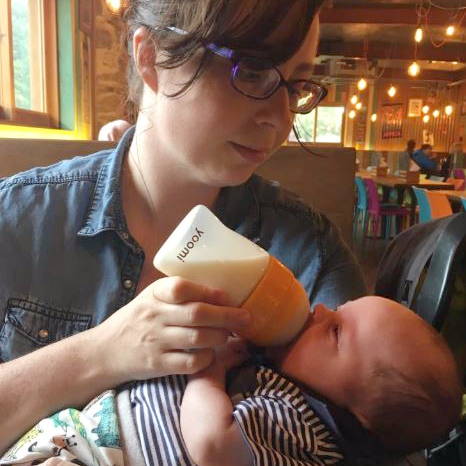 Emma, mum to Dexter
"We loved our Yoomi as the chambers in the clever warmer slowed down the milk flow to stop our boy Dexter from guzzling his milk and worsening his reflux. It's so easy and convenient to use, we really love it!"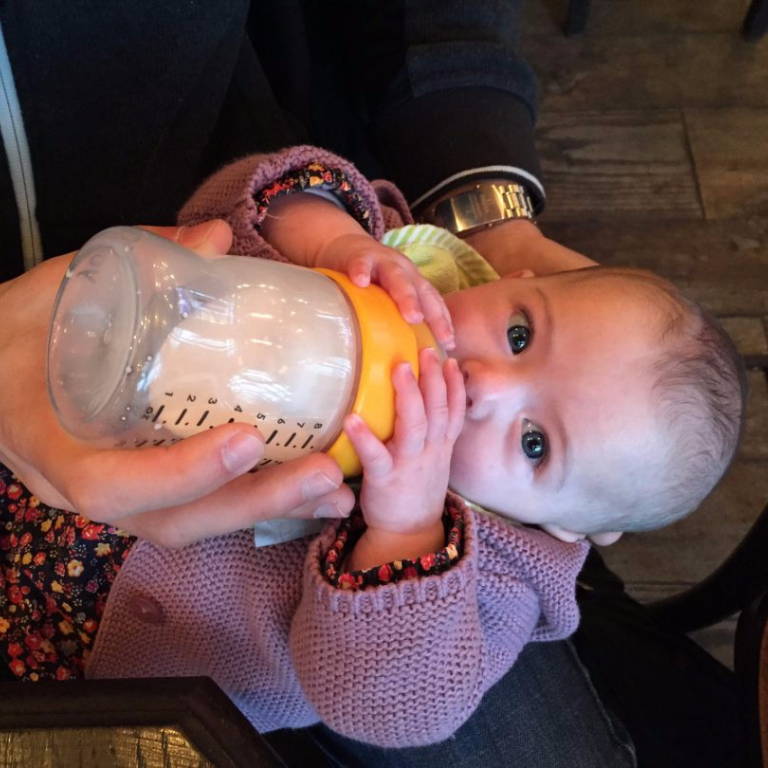 Cecile, mum to little girl
"This is for me the best product to travel with a baby. It will allow you to be ready to give a warm bottle of milk to your baby in a minute. We would always ask for help to warm a bottle if we were in a restaurant or a café but while travelling we found ourselves so many times in the position to feed our daughter without any kitchen available. It's really comfortable to not organize your day based on baby's feeding schedule and to be able to give a bottle of warm milk whenever you want."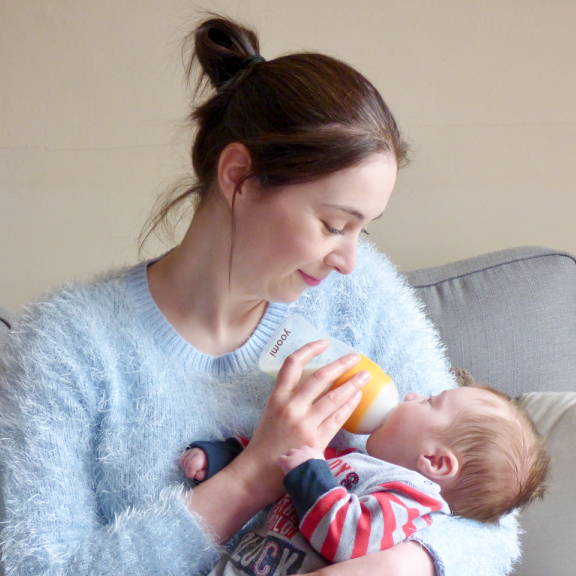 Becky, mum to Reuben
"The Yoomi feeding system is a quality piece of kit. The bottle is a good solid design that'll stand up to any accidental drops or a good hot scrub in the washing up bowl. The teat is a great shape too; as close to natural shaped as is possible and secures well onto the bottle. The measurements down the side of the bottle are awesome – we've tried several brands of bottle and think the gauge on the Yoomi bottle is the best of them all.."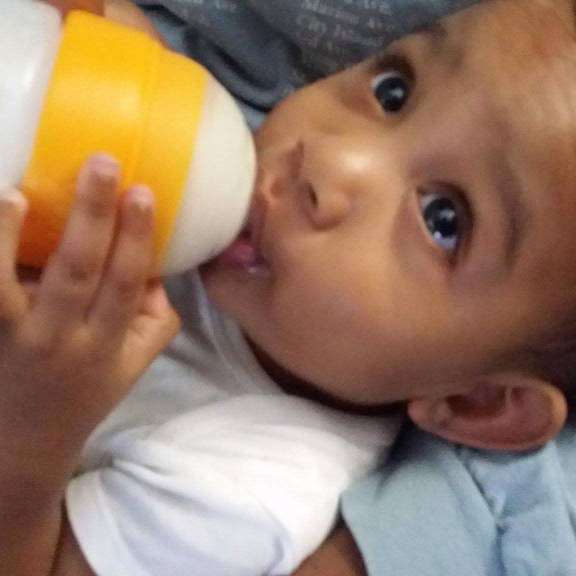 Tayè, mum to Baby Namastè
"This bottle is amazing. It's a time saver, it's convenient, and my baby loves it. I wondered how he'd take to that weighted topper but he actually seems to prefer it compared to his other bottles now. The warmth is soothing to him. It is especially good for feedings on the go. I pump or nurse everywhere but I am not always able to warm a chilled feed everywhere, and he howls if his feed is cold. This bottle eliminates that problem. "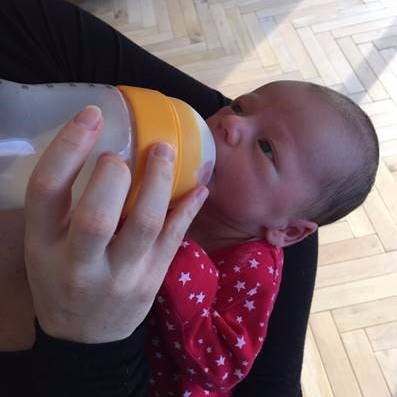 Chris, dad to Charlie
"yoomi bottles have turned out to be amazing! The charging process is simple and it is a life saver to be able to pull a bottle out the fridge at 3am. Charlie has had a bit of a slow start with breast feeding so he has had lots of extra expressed milk in his yoomi bottles. The best bit is the teat has not affected his latch or confused him in anyway. On the list of baby essentials, yoomi bottles are number 1 for us!"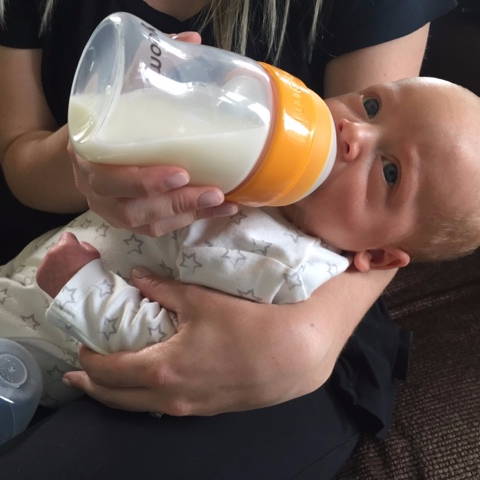 Lauren & Sarah , mums to Oskar
"Popping the warmer in the bottle, and then clicking to activate was really easy, and having milk the right temperature in 60 seconds was great. It meant that during the night when Oskar was really letting us know how hungry he was, the system was simple to use, and the milk was ready quickly. The Yoomi teat was ideal for multiple reasons - it's quite big, meaning baby can almost 'latch on' to it in a similar way to latching on to the breast. It's also very soft - you can easily squash the 'nipple' part down with your finger, and the soft rubber texture of the teat, especially combined with the warmth, feels a lot more similar to breastfeeding than a cold, hard, shiny plastic teat."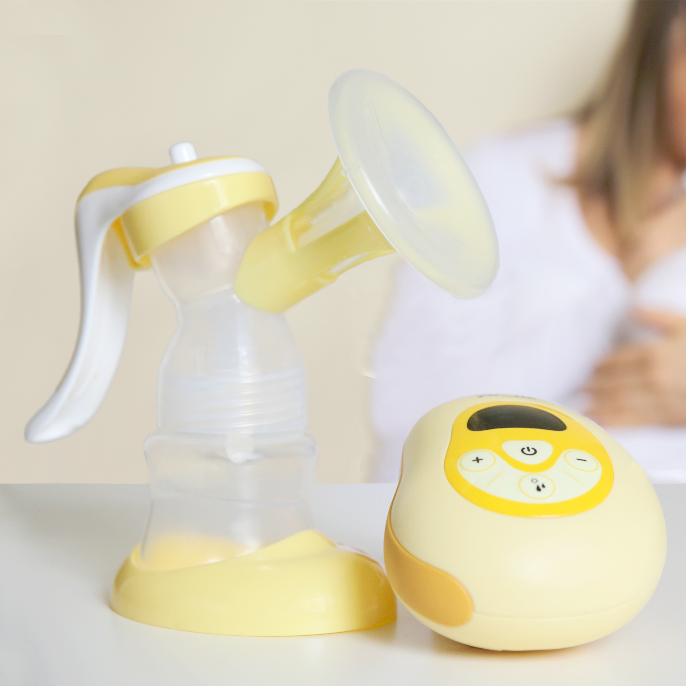 Cat, mum of two
"My breastfeeding experience has been 100% different this time around. Despite Bo being tongue tied she has fed like a champ and my norks, somewhat mysteriously, appear to have risen (not LITERALLY of course) to the challenge. The yoomi breast pump has been a true work horse. I've used it mainly as a manual pump but you can use it as a battery operated electric or a mains operated electric meaning you can use it ANYWHERE. Plus it fits in your handbag (mine sat nestled between a tube of Germaloid and my MAC lipstick as I walked a red carpet recently. You should also check out their cool bottle with a milk heater actually in it that makes the milk 'boob temp' as it passes through. Witchery I tell you...witchery."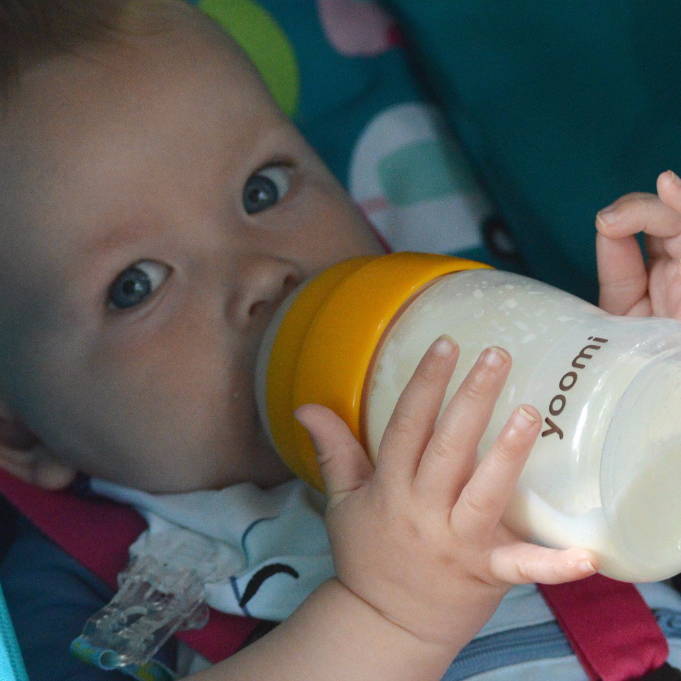 Katy, mum to Wills
"It has been so great knowing I can warm his feed up quickly and easily and the fact that the warmers stay charged indefinitely means I don't have to worry that they are ready to go. I simply charge them as soon as I have used them so they are ready to use the next time we are out and about. No more asking for jugs of hot water – hurrah!
If you bottle feed your baby then these are fab and make the job that little bit easier."